If Cheméo usage of the chemical property prediction tool is growing, some users would like to run the predictions on their own desktop. This is really important for confidentiality reasons.
I am happy to announce that Cheméo Studio is coming!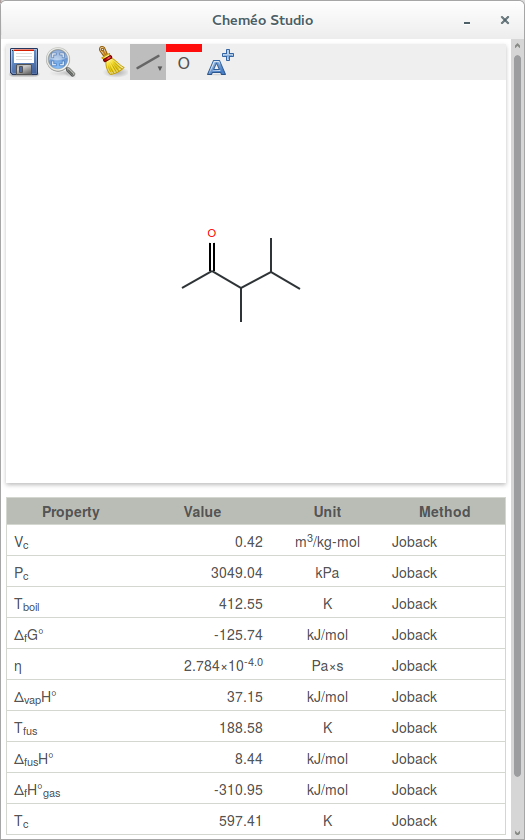 The 2D molecular drawing tool is extremely easy to use and the prediction methods will include the good and well known Joback method together with the Constantinou-Gani and Marrero-Gani methods.
With 15 years of experience developing and maintaining the ICAS software at CAPEC together with countless hours discussing their needs with engineers from the most innovative companies, I can tell you that this software will simply be the best in its class.
If you are interested in testing the software before general availability, just let me know.
Update: A long requested feature is now available, the instant similarity search in the database while drawing the molecule. The similarity search takes about 70ms to run. As the "instant" feeling for desktop application is 100ms, it means I do not even need to show a kind of "loading similar compounds" overlay.